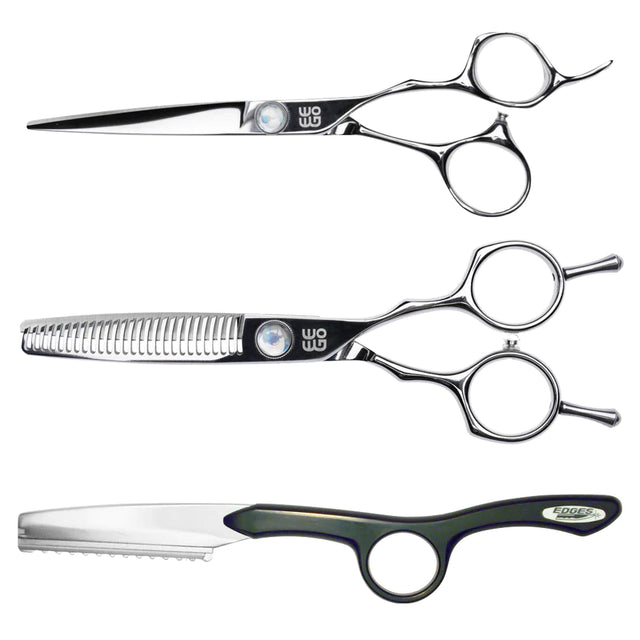 Select Styling Razor | Hairdresser Razor Blade (Color)
Select Cutting Scissor (Size)
The EEGO kit comes with an ergonomic handle and clamshell edge made from 440B.
In the kit you get to choose from either 5.75 or 6 inch cutting scissor and it comes with a texturiser and a styling razor in a case.
Please go to EEGO Kit - Right Hand if you are wanting the Right hand option.